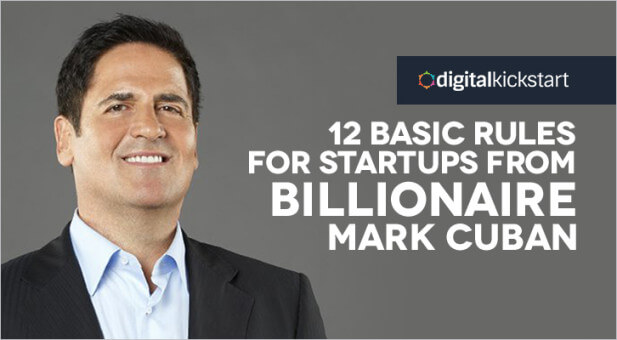 Hey guys! I just got done reading 'How to Win at the Sport of Business' by Mark Cuban, and I am PUMPED! There's so much useful info in here, but I wanted to chat with you about some of his tips for startups.
Every business starts somewhere, and entrepreneurs are opening their doors every day. Even established businesses sometimes have to get back to basics in order to get ahead.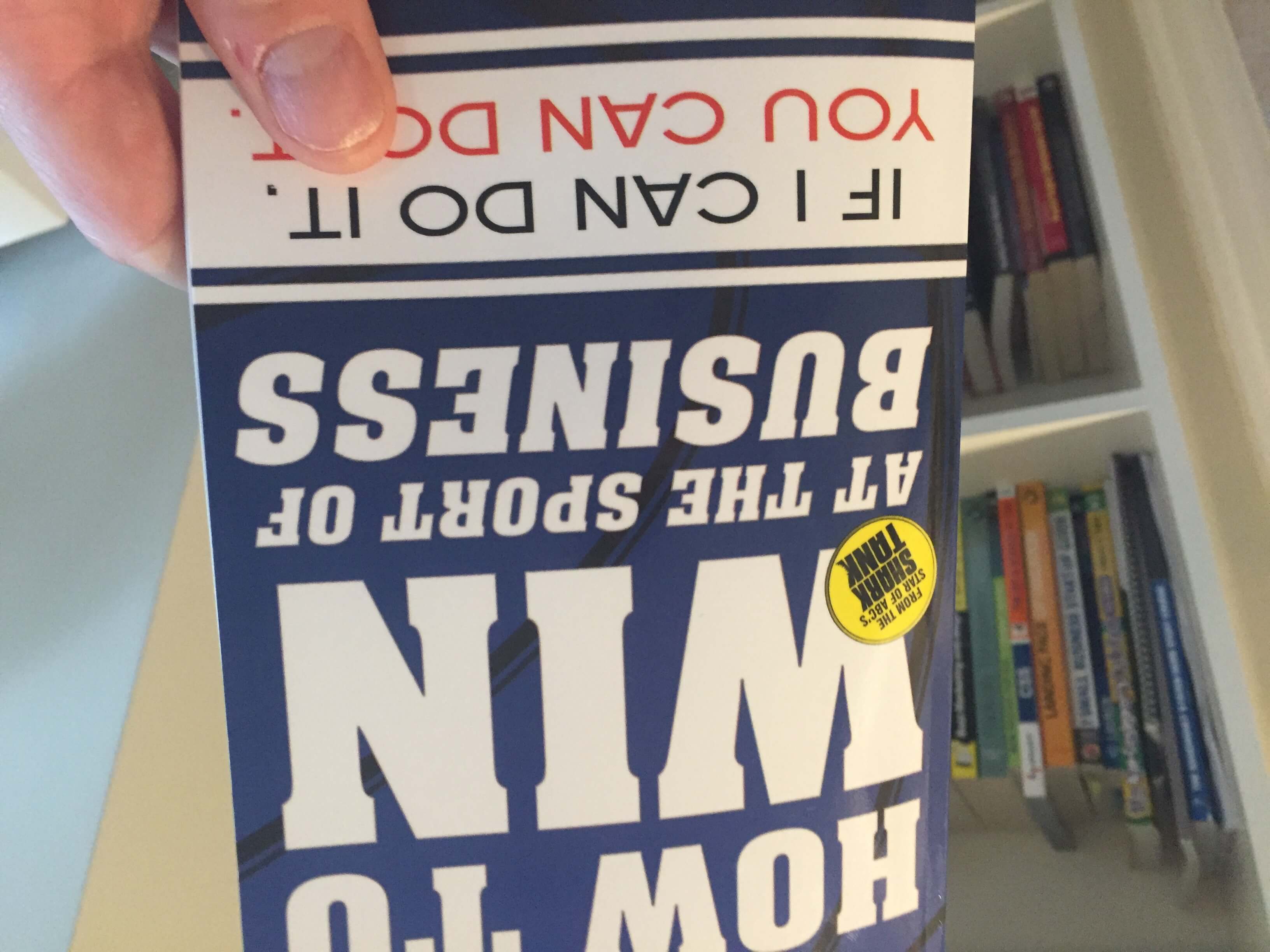 Approximately 543,000 new businesses get started each month. (Source)
But the fact of the matter is that while that statistic may seem impressive, it's even more important to note that more businesses shutter their doors than open them every month. That means a dwindling number of new businesses and a growing number of unemployed. In the same statistics, you'll find that 7 out of 10 new employer firms survive at least 2 years, half at least 5 years, a third at least 10 years and a quarter stay in business 15 years or more.
So what's the secret to being in the quarter of businesses that boast longevity? Sometimes it's getting off on the right foot to make it through the first turbulent years that makes all the difference. Many business owners open their doors with an idea of their bottom line, but the ones who succeed know that it's more than just about making ends meet.
Successful startups are in it to win it, not to simply pay the bills.
Startup companies have much working against them, and the struggle can be overwhelming if you don't know where to start. Here are 12 basic rules for all startup companies to take heed as adapted from the book "How to Win at the Sport of Business" by Mark Cuban:
Don't start a company unless it's an obsession and something you love.


Have you ever heard the phrase, "If it's something you love, then it's not work"? It's hard to put the passion into your startup that's required to ride the storms if you're not absolutely in love with what you're doing. Sure, you might make a few bucks at first, but when the adrenaline of the new job wears down, you'll be running off of steam and not much else. You need fuel for the fire, and the best fuel is the fire within.

If you have an exit strategy, it's not an obsession.


If you've ever gone into a relationship with a plan on how you're going to end it, then you probably already know how the story ends. IT ENDS. The same can be said for your startup! Opening a new business with an exit strategy in mind means that you're already investing energy on planning its demise. You'll know it's an obsession if all you can see is your all-consuming effort and the results on the horizon.

Hire people who you think will love working there.


Your passion will only take you so far; You need to find employees who share the same passion that you have, and their motivation will help to fuel a work ethic that's needed to withstand the hardships of a startup. You can't teach an appreciation and love for a job, but you can teach them the ins-and-outs of the job duties itself. Find the people you think will love the job, and teach them the rest.

Sales cure all.  Know how your company will make money and actually make sales.


A great idea doesn't pay the bills, and that's about as simple as it gets. 'Hopes and dreams' are simply not enough to financially support the life you want to live, so your startup has to have a balance of passion, obsession, AND feasibility. Know how you're going to make money at the end of the day, and you'll be able to continue your passion.

Know your core competencies and focus on being great at them.


It's great to have an idea of what you want to do and where you want to go, but some self-reflection is key to understanding where you fit in best to that dream plan. Are you good at talking to people? Or are you better at designing an effective web page? Your core competencies can determine where you fit in best in the startup as well as helps you better choose who to hire as a team member to support the goal.

Don't buy an espresso machine.


Lunch is a chance to get out of the office and MEET with people. (only 24 hours in a day). Staying cooped up in your office or building means that you're missing out on some great chances to network or even strengthen ties with your own team members. Make sure that you're getting out and actually get some face-to-face interaction with people. You can only express so much in an email, but the real relationships are formed with human interaction. Set lunch dates and keep them!

Have an open office.  Keep everyone in tune with what's going on with the company.


When people are given their own rooms and offices, they're segmented from the company. Your company operates best IN GOOD COMPANY, and that can't happen when everyone is closed off in their own rooms. An open office allows for freer communication and easier connection between employees and niches.

Go with the technology that you know.


Are you good with social media? Email? Old CMS systems? Choose technology that you know well, and get the best use from it. Even the newest and savviest systems are useless if you don't know how to use them, and this can spell disaster when you're trying to get on your feet.

Keep the organization flat.


A clear hierarchy is essential, but a simple hierarchy is key. Don't have your managers reporting to managers. Instead, streamline and simplify the organization.

Never buy "swag".  Signs, t-shirts, etc…It's a waste of money for a startup.


Your startup is working on a small margin of profit…and actually, it's likely to lose in the first few years. Swag is just a black hole for your money, and it's unnecessary in the grand scheme of things. It can wait.

Never hire a PR firm.


Go out there and meet the people that write for the publications you already read and the shows you already watch and websites you visit. A PR firm is another one of those black holes we just spoke about, and it can work against you by disconnecting you from your community too.

Make the job fun for employees.


Give an expected bonus for a good month, take them out for drinks after work. Employees who love their job and are happy working for you will reward you with loyalty and respect.
Starting a new business can be daunting. There are literally hundreds of ways to sink your finances, but by following these 12 rules, you're giving yourself a better shot at making it for the long-haul. If you haven't, read Mark Cuban's book — and hit the ground running today!