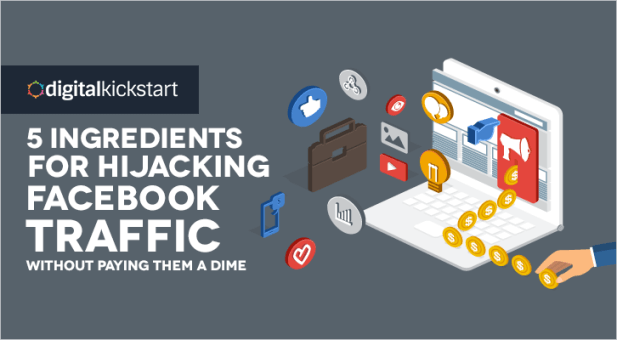 You've probably seen someone posting on their business page, asking folks to 'comment if they can see this post' or something similar because they're concerned that their posts aren't actually showing up on feeds. They're excuse?
My posts aren't showing up unless I pay Facebook a ton of money!
Sure, Facebook is a business, and they're in it to 'win it', so to speak. They've got the statistics to back up their success:
126 billion users overall
757 million daily active users
4.5 billion 'likes' every day
4.8 billion 'shares' every day
Whew! That's a ton of digital chatter going on just on one platform. With so much noise, it's no wonder that businesses are seeming to struggle to get heard over the roar of the crowd. And Facebook has capitalized on this need for recognition by asking users to pay for advertising in the form of boosted posts, sponsored posts, and the like.
Almost all interaction on Facebook is right there in the News Feed!
You heard that right. Think about it: How many times have you 'liked' a page and then ACTUALLY RETURNED TO THE ORIGINAL PAGE LATER ON? The fact of the matter is that only a fraction of users (around 6%) return directly to a page they liked. The rest of the time, they're interacting with pages based on posts that show up in their news feed.
The result is that companies who don't know better start to dump their advertising budget right into Facebook ads in order to get more time in user feeds, and they're finding themselves struggling to still be effective…all while spending their dwindling marketing budget on one platform alone.
You're probably thinking: Yeah, I pay for advertising on Facebook. And it works…
Which it SHOULD. You're paying for airtime, so you should see the results. What we're telling you is that…
THERE'S A BETTER WAY!
Paying for advertising is great, but you're investing your hard-earned money in places where, really, you could generate traffic organically. There are ways to show up in news feeds as much as someone who is paying to be there — all without paying Facebook a dime of your marketing budget. In other words…FREE ADVERTISING. Here are the top 5 ingredients for hijacking Facebook traffic for FREE:
1. Ride the Topical Wave: Everyone is always talking about something, and while many of these conversation topics may be more personal or local, others are going to be focused on a large event. Think: Super Bowl, Grammys, Olympics, etc.
These topical circumstances create organic chatter on Facebook, and by subtly associating your product with these topics, you can ride the 'topical wave', so to speak. The Facebook News Feed algorithm (known as Edgerank) not only recognizes this, but community members will also be more likely to partake in these posts as well, as they're the ones who made the events popular in the first place.
2. Visual Content Rules All: We cannot stress this enough, and the statistics back us up: VISUAL CONTENT IS KING. Socialbakers reported that the top 10% of posts from more than 30,000 Facebook brand pages are 87% comprised of photos.
A picture is indeed worth 1,000 words. Capitalize on graphic content with the following tips:
Don't forget your logo:

Add your logo to any brand-created image to ensure that, no matter who saves/shares the image, your brand is still tied to it in some way.

Upload to wall, not album:

When you upload your photos to an album, they get shoved far down the algorithm. Be sure to post directly to your wall. If you're really wanting images saved in an album, you can always go back later and do so after the engagement has worn off.

Use infographics to support your text:

Images don't all have to be 'pictures', per se. Infographics are a pictorial representation of larger quantities of information and can get your info across quicker to a larger audience. Learn how to make an infographic from HubSpot here ⇒ CLICK HERE.
3. Be REAL: When we're all typing from behind our computer screens, it's easy to become 'one with the machine'. Our status updates become less and less personable, and we end up distancing ourselves from the targets we're trying hardest to reach. Instead, try the following:
Engage:

This means responding to comments in a casual (while professional) manner.

Relate:

Post items that are easy to relate to and that make users want to interact. We've all seen 'someecards'…these are the perfect types of VISUAL and RELATABLE pieces of content! Remember, selling a product doesn't always have to be about sales; It's about PEOPLE.

Connect:

The easiest way to connect with users is to draw on emotions – sad, happy, thoughtful, etc. Make users feel something when they see your posts. They say 'Humor is the shortest distance between two people,' and we couldn't agree more.
4. Check Your Analytics: Facebook analytics are there for FREE, so if you're ignoring them, then you're ignoring some of the best reflective tools in your arsenal. To access these, follow these steps:
From the Admin Panel, select 'Insights'

You'll be taken to your Overview screen. You'll immediately see graphs that represent snapshots of your Page Likes growth, Post Reach and Engagement. The most recent posts are still found at the bottom of the screen.
Click 'Posts' on the left-hand menu (in the same toolbar as 'Overview'). This will open up all of your posts with their analytics.
Click on 'Reach' OR 'Engagement' to sort out the past three months of posts based on which posts had the highest of either of these.
Do more of what has worked in the past and less of what hasn't.
5. Close-Ended Questions: There are just some things that people can't help but stick their noses in, and a close-ended question or post is one of them. Our brains are wired to auto-complete things, and a sentence with one word missing is practically irresistible for users. Ask a question with an empty space for users to comment their fill-ins, and you'll find that the engagement temptation is too hard to resist.
And that's it! Well, obviously it's not EVERYTHING you should be doing, but these five ingredients are the perfect recipe for organically upping your Facebook traffic. So let's review:
Be topical.
Use visuals.
Be real.
Utilize analytics.
Ask questions.
You don't have to pay Facebook a dime to use these tips, and you'll likely find that your traffic improves exponentially as more and more users interact with your profile.
Tell us: What have you done to organically improve Facebook traffic?