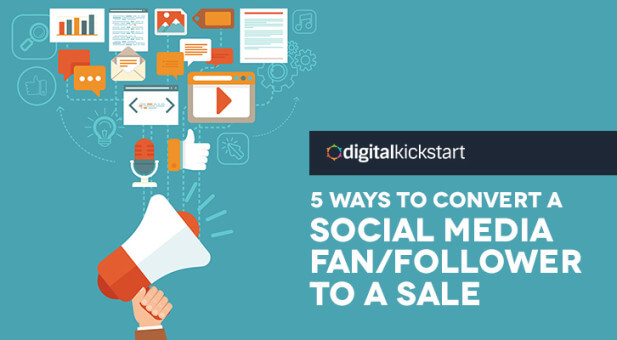 When it comes to your social media, you're looking for likes, retweets, shares, and anything else that shows that your followers are engaging with the content you're posting. Every time we see someone engage in our content we get a little flutter of hope that it might go viral, but the fact of the matter is that no matter our reach, really, our social interactions are useless if they aren't translating into sales.
Sales pay the bills.
So how do you turn your social media into a successful selling tool? How do you take a social fan and turn them into a sale? Here are our five top ways to convert a social media fan or follower into a sale:
1. Don't sell by selling
As users are bombarded with more and more advertisements, they've become more sensitive to 'hard sale' posts too. Even mentioning a product directly or throwing the word 'sale' around casually can raise a red flag for many users, causing them to file your product under a mental 'spam' folder.
When old-school sales tactics fail (as they typically will on social media), then it's time to try new ways of conversion. Conversion falls mid-way in the sales funnel after 'awareness' and 'interest', so creating more brand awareness and increasing user engagements pushes more users further down the sales funnel towards conversion.
Find ways to sell your product indirectly and convert more users by doing things like:
Posting high resolution images of your products

Using videos

Creating relevant content (blogs, podcasts, etc)
And always linking back to your website when publishing these anti-sales-pitch posts! Grab their attention with your content, and reel them in with a non-offensive link at the end. Which leads us to our next point…
2. Use Calls to Action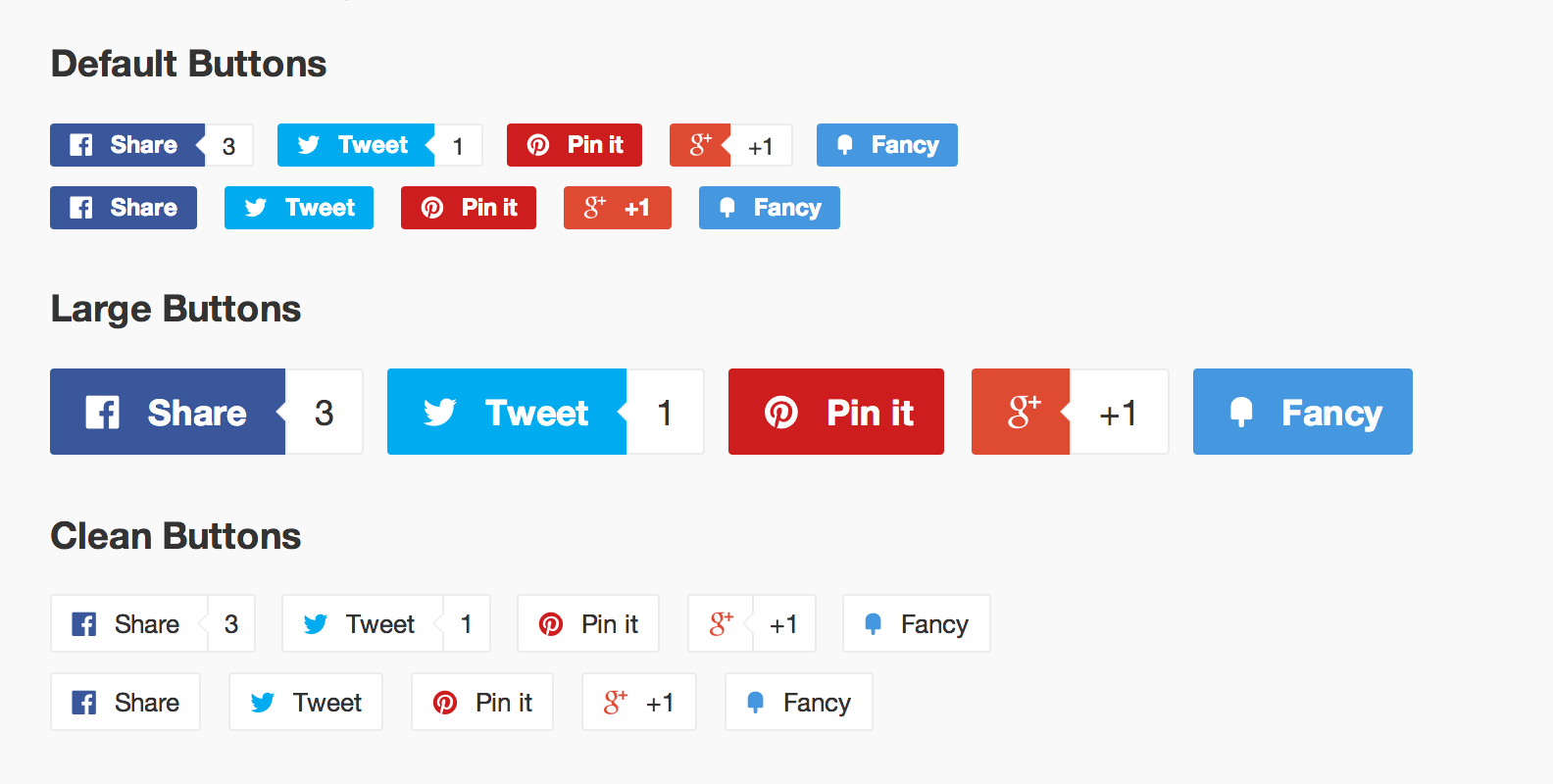 All social media content has a purpose. Whether it's to increase awareness or extend your social reach, your goal is to engage your audience and push more customers through the sales funnel. When it comes to conversion, one of the most important ingredients is a call to action.
In the digital world, a call to action (CTA) is the term used for elements within your content that instruct or provoke users to take action. On social media, make your CTAs effective by doing the following:
Step 1

:

Add Social Sharing Buttons

— These buttons are a quick, one-click way for users to continue to engage the company on a variety of social media platforms. There are 'follow' buttons and 'share' buttons, all of which can be added to your blogs, websites, and more.
Step 2: Use Arrows, Colors, and Typography — Don't assume that adding a CTA means that users will instinctively know what to do. Sure, telling them to 'learn more here' or 'read more here' is pretty direct, but be sure to make use of visual cues as well to further drive the point home.
Step 3: Don't Forget the Pop-Up Messages — We're not talking about the annoying pop-ups that prevent further engagement until a user enters their personal info. But adding a small pop-up that jumps out on the screen or appears after the user has scrolled completely through your content can help to capture their attention.
The CTA acts as a road marker, guiding users down the funnel and closer to a conversion. Without a CTA, users tend to feel lost or can wander from your website or content more easily. For your CTA to be effective, make sure that it:
Stays 'above the fold'. That means that you don't want your users to have to scroll down to reach your CTA.

Is relevant to the content.

Is qualified, making readers feel like their opportunity is limited or time-sensitive. This can help prompt action more often.  
#3. Be Proactive
Social media provides companies with the unique opportunity to meet new people without actually meeting them face-to-face. That means that, unfortunately, you may never meet them face-to-face if you fail on social media.
Be proactive by doing your research on users and other businesses and then connecting with them with a personal touch by doing the following:
Send users a

private message on LinkedIn

after connecting.

Engage posts on FB with personable language.

Use conversational tone on Twitter when retweeting and thanking users for their retweets.
Developing relationships on social media helps to build brand loyalty, and tapping into that established trust can quickly lead into a sale. In order to engage proactively, you'll have to expose yourself to critique as well. Participate in open conversations by:
Posting surveys.

Asking for feedback.

Prompting reviews.
Try to tap into customer interests before the customer knows they're interested! The fact of the matter is that more engaged audiences tend to visit your webpage more which can hopefully lead to more conversions.
#4. Retarget Users (create a custom audience)


They say that doing the same thing over and over again and expecting a different result is insanity, but the fact of the matter is that social media and sales hinges on the fact that retargeting the same users is vital to capturing them as a sale.
"Retargeting turns window shoppers into buyers." -AdRoll
In fact, only 2 percent of visitors convert on their first visit to your website, which means that you're left with the other 98% to retarget.
Retargeting users can be done in a variety of ways, but one of the most effective ways is through the focusing of your ad campaigns. Your ad provider pushes out advertisements to users based on what they've viewed before. This is where retargeting steps in.
Here's how it's done:
Step 1:

Create a Custom Audience

.

Step 2: Install the Code on your Page: When a user visits your site, a simple code is installed on an anonymous cookie on the visitor's browser.
Step 3: Serve an Ad to that Audience: Your ad provider knows that this user was, at one point, interested in your product. From now on, the provider knows to push out your ads to that user, helping to increase conversion rates by

300-400

%.

Step 4:  Direct them to a Opt-In Page to get them on your list.
Step 5: Have a 3-5 email sequence to push your product/service. This rounds out the retargeting, further engaging users beyond simply increasing brand awareness. Now, you're working on conversion and, ultimately, the sale!
#5. Utilize Reviews, Testimonials, Coupons, and Exclusives
Review sites have changed the market drastically, the whole virtual world now has easy access to:
Satisfactions

Complaints

Grievances
Make sure that you're addressing concerns and conversing with those who have questions on these sites, and you may find that this maintenance is the key to converting some of your existing fanbase.  
Your fans and followers want to feel like they're cared about. This is what helps to establish the user/brand relationship which can then be fostered over time into a loyal, repeat customer. But one of the best ways to push a follower over the edge and into a sale may simply be a 'once in a lifetime' opportunity.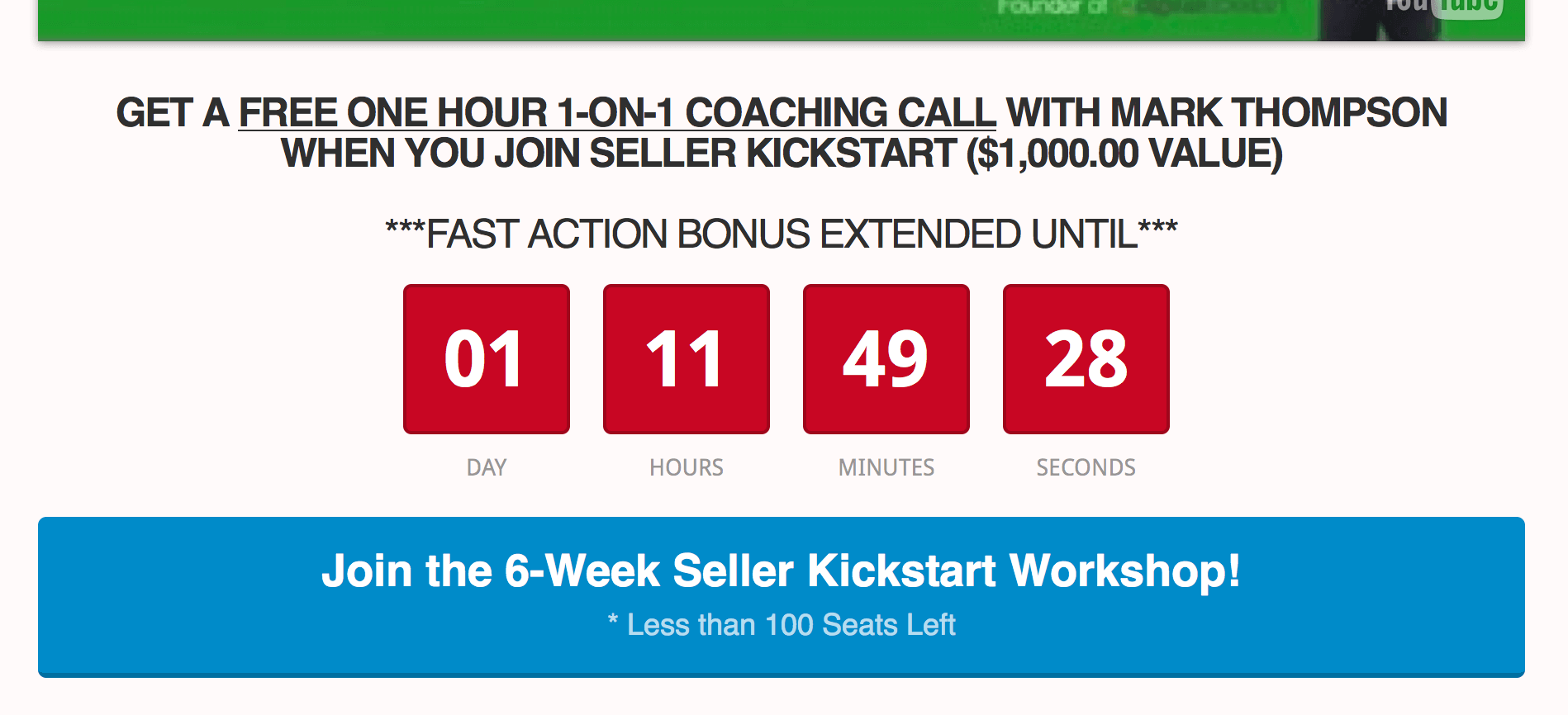 Coupons may seem like an old-school sales tactic, but the fact of the matter is that they work! Motivate prospects to act with an offer they can't refuse like:
Limited Time Offers: This is where countdown clocks really help to get the adrenaline flowing and the clicks coming.
Exclusive Deals: Use social media as a way to provide exclusive deals to those who have loyally followed your company, and it may just be the incentive some fans need to give your product and company a shot. When you make these items exclusive to FB fans or Twitter followers, for instance, you're helping to show that group that their following is important and that you're rewarding them (and only them).
Quantity-Limited Deals: 'Only 100 remaining at this price!' and other phrases helps to up the ante on discount availabilities.
Testimonials also fall loosely in this category in that you're able to bring old sales full-circle and back in front of new fans and followers. Have exclusive video chats or Twitter Q&As between existing customers and your user followings, and let these customers act as living testimonials for your product. They can even provide coupons and other items as well exclusively to said group, adding another layer of emotional connection and loyalty between users and your company.

—
Your social media marketing campaign utilizes analytics to gauge how successful your efforts are. While likes, shares, and traffic can reflect on a 'job well done', the fact of the matter is that if sales are still suffering, then you're missing a vital component: conversion. Let's recap:
Don't sell by selling. Hard-sale tactics are outdated! It's time to engage users in meaningful ways to get the sale.
Use CTAs. Assuming that interested users innately know what to do can break the chain of conversion, so direct them further down the sales funnel with effective CTAs.
Be proactive. Online marketing isn't all about reacting; In fact, making the first move can put your brand out ahead of the pack.
Retarget Users. First impressions are important, but be sure to tap into the interested market by touching on them long after they've left your site.
Utilize reviews, testimonials, coupons, and exclusives. Sometimes the best way to entice action is with the gentle push of a limited offer or a supportive customer.
Use these five tactics to help convert more of your fans and followers to loyal customers.
Let us know:  What strategies or tips have you used to help skyrocket the number of fans and followers you've generated from social media?