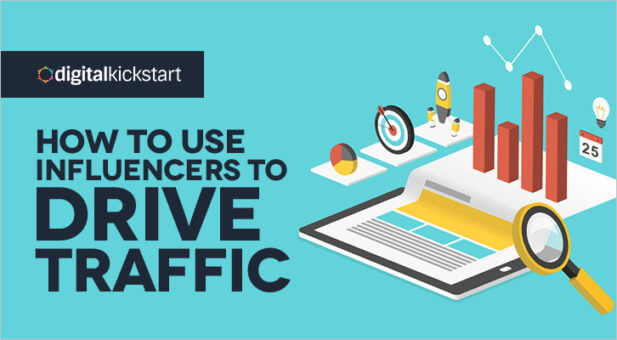 Influencer Marketing. Are you scratching your head? If you haven't heard of influencer marketing, then it's time to play a little catch-up, because the reality is that the biggest businesses succeeding on social media are already well-aware of influencers and have been using them in their strategies for some time.
Influencers are folks who are famous in an industry, and industry marketing utilizes this influence to attract the influencer's audience for their own use.
In social media today, people are empowered to follow their passions to create and curate to attract a following. This is the power to influence, and those who do it best can be useful tools for businesses with a social media presence. Influencers are a force-multiplier in marketing, helping to extend your reach. It brings credible people involved in creating and promoting content to the table to help lower barriers, lubricate message reach and speed, and increase conversions.
What makes an influencer an influencer doesn't necessarily mean someone with the most followers. Sure, 1 million followers is great, but those with expertise and with an active network can really help others advance their brand goals in powerful ways.
When you think of an influencer, what do you think of?
Actors?
Celebrities?
Singers?
Now if you start thinking of influencers in social media, what do you think of?
Youtube stars?
Instagram celebs?
Snapchat superstars?
If you hadn't thought of the social media influencers before, you can probably think of a few now. That's because folks who are huge influencers on social media have really taken center stage in recent years. Even if you hadn't originally followed them on any given platform, you've probably seen some of their 'works' in the news on occasion.
Everyone is influential. Defining influence has to do with the ability to effect action.
There are many types of influencers out there. For instance, a 'thought leader' is a type of influencer who is truly invested in developing their brand. They write books, keynote, etc, and they're very useful, but some influencers may be exclusively focused on the celebrity portion. Thought leaders are focused on developing educational content. They're constantly running experiments which help inform the leadership content they're publishing. They're content creators, but their content is formed around a specific topic.
Yet another influencer is a 'prospect influencer'. A 'prospect influencer' is great for B2B. When you make content together with one of these influencers, you can create a relationship with someone you'd like to work with in a way where you're creating value for them first. You're demonstrating your expertise to create the experience, which is truly ideal for B2B.
The difference between influencer marketing and native Facebook ads is that influencers help you to develop relationships with leaders in the industry. This, in turn, helps you to create better connections with the shared audience that you have with your influencer.
The benefit to us, as marketers, is that influencers can help you tap into a bigger reach within your community. An influencer can provide better quality content, which is something tangible that you can do something with in your marketing program. Authenticity, credibility, content that resonates better with your community, ad-blocking (trustworthiness with your audience)…fundamentally, it's about reach, quality, and expertise when it comes to the benefits of an influencer.
If you're not sure how to get started with the whole process, check out this simple how-to from Jeff Bullas <here>.
Before you get started, you need to understand that influencer marketing is a long-term game, and you need to have a nurturing effort to turn awareness into consideration and action, and you need to know how influencers will play into that.
So this brings us to our goal: How can we use influencers to drive traffic to our offer?
We know it's possible. People are constantly using influencers on social media to drive traffic to their products and their business. But if you're just starting out, here's some direction:
Shared Content Creation
We discussed 'prospect influencers' early, and these are the best folks to pair up with if you run a B2B company. Create content — whether it's a webinar, a podcast, or even blog — with the influencer to tap into their network but to also establish yourself as an equally powerful force in the industry as your influencer. You're also helping to create a symbiotic relationship with the influencer that can develop and strengthen over time.
Product Use
We've seen this tactic before in traditional marketing where celebs are used in advertisements to sell a product. Influencer marketing is similar in that you'll have your influencer use your product in their typical postings. Instagram celebs will pepper their accounts with advertising for companies where they're posing with products and throwing out names. Youtube celebs may use your products in their videos or do a product review. It's one of the simplest and most direct ways of using your influencer to drive traffic. You can either pay for this advertising in hard cash or send them the goods for free in return for a review.
Swap Guest Posts
If you're willing to create shared content and your industry is highly aligned with the influencer, then you may consider swapping spots for a day. Use the influencer as a guest poster, and see if the influencer would like to do the same (so you become the influencer for them as well). It's a great way to change things up and ensure that your audiences are given more incentive to join ranks with both the influencer and your company.
To find the best influencers for your business, find those who have best relevance, resonance, and reach. BuzzSumo, GroupHigh, and Traacker are influencer tools that you can use to input keywords and find influencers who best represent your search.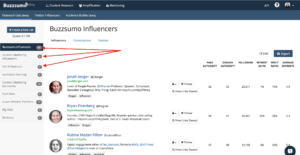 Influencers are some of the biggest players on social media today. They're reaching more users, generating more buzz, and stirring more action in the market that any form of traditional advertising out there. Use the power of influencers to drive traffic and increase conversions for your brand and your product.
You tell us: Have you used influencer marketing?