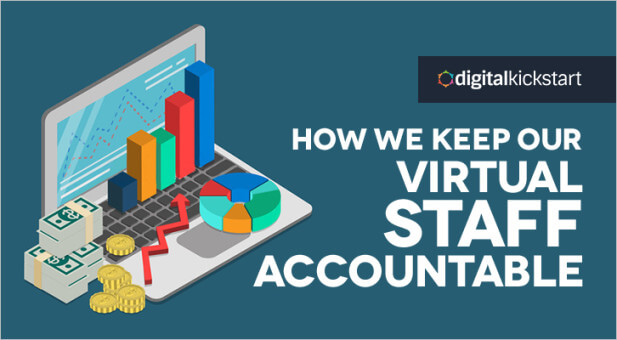 Virtual businesses or businesses who hire some or all of their employees online are businesses that are willing to introduce a whole new set of obstacles with the hopes of reaping the rewards of highly-skilled, efficient employees — and all without the four walls of a brick-and-mortar establishment. And the numbers of Americans who work from home continue to grow.
Forbes reports that one in five Americans work from home, and that number will rise by over 60% in the next five years.
And as a small (or large, for that matter) business owner, you might already be finding yourself in a position where you've hired folks without ever having met them face-to-face. If not, expect it to pop up in your future.
Why do we say this? There are a ton of benefits to hiring virtual staff. Many times, you can find more experienced workers in niche fields online than you would be able to in your local areas. At the same time, you can cut out the cost of an actual concrete building altogether, and this can save you stacks of cash as the years progress.
Consider this: A recent study reported on by the Harvard Business Review has confirmed what most of us already know: Working at home boosts productivity among workers.
More productivity, lower costs, and workers who have the exact skills you're looking for? If you weren't sold before, you're probably thinking about taking a virtual stroll over to Guru or another online hiring platform to see what you might find.
At this point, whether you're just starting to include virtual staff or you're considering doing so, logistics start to come into play.
How do you keep track of their working hours?
Do you pay by the project or by the time clocked in?
How much can you entrust to someone you've never actually met?
And perhaps most importantly…
How do you keep your virtual staff accountable?
Your virtual staff are only as valuable as what they can add to your company. Accountability ensures that you're basically getting what you paid for (and hopefully a little extra!). But without the ability to physically see what they're doing at their desk or to watch them walk in the door on time every morning, how can you know they're doing the job they were hired to do?
Use Content Schedulers: BASECAMP
It's hard to keep everyone on task when they're unsure of the overall goals. Folks who arrive at an office building are likely given tasks as the days progress, but virtual staff members are at a disadvantage when it comes to staying in the loop. At least, that's how things used to be…
Nowadays, there are literally hundreds of programs you can use to keep tasks organized and available to your virtual staff members. You can schedule due dates while allowing staff to interact with the platforms as well, checking off their tasks as they're completed.
One of our favorite scheduler programs is called Basecamp. A Basecamp is a private, secure space online where people working together can organize and discuss everything they need to get a project done. Tasks, discussions, deadlines, calendars, and files – everything's predictably organized in Basecamp.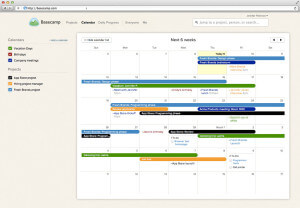 Establish Trust with Ongoing Chats and Video: SKYPE
If you're a small business owner and you're feeling compelled to always look at the server logs to see when your virtual staff are clocking in, then you've already lost the battle. You need to have a sense of trust established with your employees from the get-go if there is to be any success in the management of your virtual staff.
It can be difficult to establish a type of trust with folks you've never met in person, but you can achieve a similar sense of mutual respect and responsibility to one another through the use of video or voice chats.
One of our favorite systems for keeping connected with our virtual staff is Skype. This service allows for simple text messaging in an open chat on computers, but you can also use voice and video as well to have virtual meetings when needed.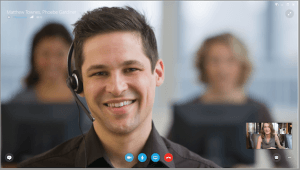 Another additional point to bring up here quickly is the fact that these open chat services take out the waiting time that comes with sending an email. These wait times can dampen productivity and put a strain on virtual staff relationships — especially if someone isn't quite pulling their weight. When the only option is waiting for an email response, crunch times can be stressful. Instead, keep an open chat, and keep conversations within that chat ongoing.
Organize with Open-Share Documents: GOOGLE DRIVE
It can be difficult to see and track changes on pieces of content, especially if you're having multiple staff members working remotely on one task. One of the biggest hassles with virtual staff is the disorganization that comes with multiple emails in regards to one project. Things get jumbled up, documents get lost, and edits get left out. The miscommunication that can result from this can be detrimental to productivity and workplace happiness too.
Instead, we like to opt for programs where you can work on a document in the 'cloud'. Cloud-based applications allow for open-sharing of documents, which basically just means that you can open, edit, and continue to revise a document in a shared file with other virtual staff members in real time.
We prefer to use Google Drive. Here, you can create word documents as well as share videos, presentations, excel sheets, and virtually any other type of office document you would want. Your files in Drive can be reached from any smartphone, tablet, or computer, and other can quickly be invited to view, download, and collaborate on all the files you want–no email attachment needed.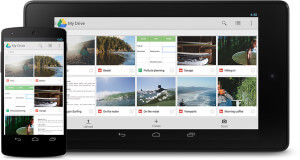 Hiring virtual staff will become more and more of the norm as technologies advance and the workplace evolves. As a small business owner, the benefits to hiring virtual staff can far outweigh the risks, but you have to know how to keep them accountable without outright spying on them in order to boost productivity and allow for those staff members to flourish in their new position within your company.
You tell us: What programs have you used to keep your virtual staff accountable?