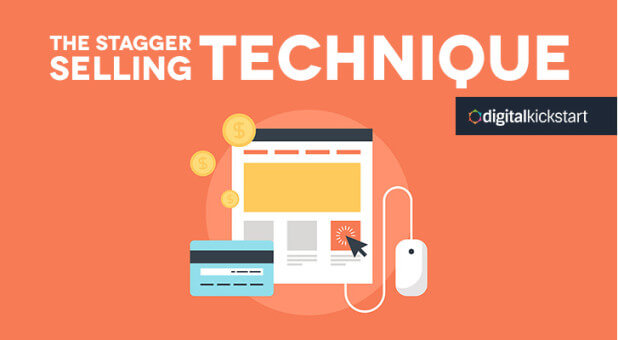 Selling products has been an integral part of human interactions for thousands of years. When products began to evolve as more than 'necessity items', then consumers needed to have better reasons to purchase these goods and services. Businesses today now have to do more than just offer a product – they have to sell it.
Global retail sales including both in-store and internet purchases reached over $22 trillion in 2015. The global retail market will see steady growth over the next few years, and in 2018, worldwide retail sales will increase 5.5% to reach $28.300 trillion. – eMarketer
That's a lot of money! And your business, while only comprising the smallest fraction of those numbers, is part of the reason for the inflation of these statistics in the coming years. In order to take home more of that number, marketers need to find better ways to sell their products and connect with prospects.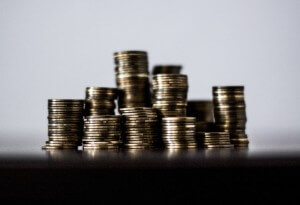 Out with the Old, in with the New…
Take a look at your current online marketing strategy. Do you have a strategy, or are you just posting content and hoping that it connects with prospects?
Maybe you have a set rhythm to your strategy where you're maybe posting a blog each week and promoting that blog on your sites. You might even be making posts and sending out emails that help to show customers more features of your products/services with the hopes that showing the benefits will help to make a sale.
It's easy to fall into the trap of wanting to continually show customers what your product/service can do for them, but these 'hard sale' techniques are tiring and frankly ineffective in today's market.
Cue: Stagger Selling
Stagger Selling 101
Online marketing is about creating a sales rhythm but doing it in a way that isn't old, exhausting, or boring. Your customers are already online, and they're waiting for you to initiate the conversation.
Americans spend three times as much time on social networking sites as they do reading email (7.6 percent of online time is spent reading email, while 23 percent is spent on social). Even more eye opening is the revelation that 70 percent of social users shop online. –Nielsen Report
Stagger selling involves a type of online marketing strategy that aims to tap into these numbers more effectively than simply promoting sales. In fact, one of the most abrasive ways to connect with users is to continually post sales pitches, as consumers are already inundated with advertisements on a regular basis.
There are endless possibilities for stagger selling, as you're simply mixing up the way that you market to online users. Switch up the way your company presents itself online with some of these different sales initiators:
Sales Page

Webinar

Podcast

Blog

Livestream

PDF
And more! You're looking for different ways to format sales content in ways that don't directly sell your product. But first, let's step back and…
Step 1: Look At The Story's Components
It's easy for marketers to fall into a comfort zone with their content, but before planning stagger selling techniques, look at your content.
Who is the hero of the story? Is it your company/product/services?
Your company is there to provide a solution to a problem, but if you think that your solution is the hero of the story, then you're doing it wrong! The 'hero' is always the customer, so step back, take a look at your content, and consider reworking your 'story' if the hero is your product and not the customer.
The customer is the one who needs to save the day, not you. Your role is that of the mentor. You are there to help your customers see what has changed in their world and how they can adapt and better survive and thrive. –Corporate Visions
Step 2: Look at the Way the Story is Told
Now that you know the players in the story and the roles that are present, then it's time to look at how the story is told. This is where the bulk of stagger selling is crafted, and the content that is created must now be broken down into different formats — or different stories.
Imagine having a library where every book was the same. This is what happens when people pitch their product with sale post after sale post. Instead, introduce new genres. Consider a few of these types of content:
Webinars

: These are online seminars aimed at conveying information via the use of online technologies. This can drastically cut down on your budget while helping to convey your message. Follow these steps (which are spelled out in larger detail at

TechSoup

):

Step 1

:

Recruit speakers and a support team: You'll need an organizer/facilitator, a presenter or presenter(s), and assistants to help market your event, organize the webinar, and facilitate its success.



Step 2

: Determine the Format: One speaker might do all the talking in the same way that a professor guides a class, or webinars can be formatted in an interview-style setup to help introduce more experts into the mix. Choose how interactive you want users to be, and give appropriate access through the moderation of your assistants.

Step 3

:

Pick a Platform: There are several web conferencing platforms out there, but you'll need to nail one platform down and stick to it once you've begun. Idealware's article

A Few Good Online Conferencing Tools

and TechSoup's webinar

Getting to Know Online Conferencing Tools

give good tips for software options available. Eligible and qualified nonprofits and libraries can request donations of

ReadyTalk

and GoToWebinar from

Citrix Online

through TechSoup.


Step 4

:

Plan the Agenda: Organization is key, and like a class, there needs to be an agenda to follow. Craft visuals to help promote the flow of your webinar.

Step 5

:

Promote and Publicize: Time to incorporate your webinar into your stagger selling before it even begins. Promote it by introducing speakers and asking users to register. Some online conferencing programs, such as

ReadyTalk

, offer built-in registration tools, while other tools are available at no charge (although they may lack advanced features which could be useful down the road). This is a good time to decide whether or not you want to charge for the webinar, as registration fees can impact your bottom line.

Podcasts

: Think of podcasts like radio interview shows that are ongoing but which introduce new participants/experts at each session. While less visually-intense than the webinar, your podcast can get users to tune in on a regular basis and introduce them to new experts in the field. Learn more about how to start a podcast

<HERE>

.

Blogs: Taking away the auditory component of podcasts, blogs are a great way to create new content in the form of text/visuals. Here's the quick rundown of how to start a blog:


Step 1

:

Choose a Platform: There are many platforms where you can start a blog such as WordPress, which accounts for a whopping 48% of platform preferences. Read more about how to choose your platform at Blogging Basics

<HERE>

.

Step 2

:

Choose Self-Hosting or Free: Paying for your blog platform means you get your own domain name, and you'll actually OWN your blog. But if you're just starting out or not too serious about blogging, then the free alternative may be the way to go.

Step 3

:

Design: Themes, graphics, and buttons – oh my! There's a ton that goes into the design of your blog, and now's the time to make it exactly as you want it to look. Learn more about blog design

<HERE>

.

Step 4

: Create Content and Publicize: Craft a content schedule based on what your customers need and want, and publicize your blogs as part of your stagger selling schedule.
Livestreams

: Think of these like live versions of your podcasts! You can simply host and chat with users, or you can bring in experts and do a quick, live interview. Make sure you've promoted this to the fullest extent, as you'll garner the most traction if you actually have people tuning in to your live event. Learn more about how to livestream on Youtube

<HERE>

.
Step 3: Reuse and Recycle the Story
Your content takes extensive time, effort, and planning to come together, so don't use it as a one-off piece of information. Reuse and recycle your content into different formats to get the most from it and offer it to the widest audience possible.
For instance, your webinar can be transcribed into a blog which can be then used to craft a PDF like an infographic. When you reuse and recycle, you're not simply getting the most from your content; You're also breaking it into more easily-digestible formats for a wide variety of user types. Visual users may be most inclined to click on infographics while others may only like to read blogs. By recycling into different formats, you've ensured that there's a format type available for each user preference.
At the end of the day…the stagger selling technique is about mixing up your content schedule to reach the most users and in the least abrasive way. You can plan out your technique by looking at your content and doing the following:
Looking at the components of your 'story'

– This means ensuring that your content isn't a 'hard sale' but rather caters to the hero of the story — the customer!

Looking at the way the story is told

– There are a ton of formats that can convey your story to users. Mix up the way you tell your story to hit on the essence of stagger selling.

Reusing and recycling your content

– Stagger selling is about switching up how you present content, but don't be afraid to take one piece of content (or one 'story') and tell that story in different ways.
You tell us: What have you found to be the most effective ways of telling your company 'story'?