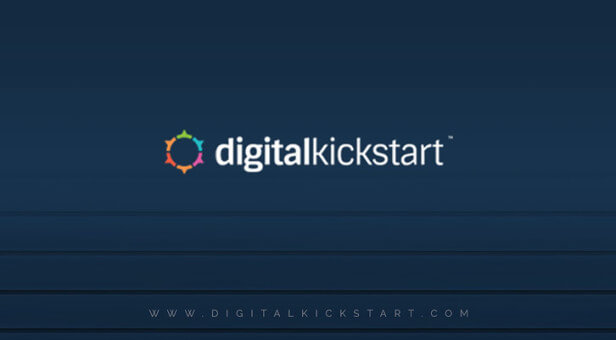 Today marks the official launch of our new brand, DigitalKickstart.  For years we have been launching products, conducting webinar trainings, masterminds and providing coaching services.   However we never had a true identity, until NOW.
DigitalKickstart is a digital publishing company that will be the main home for customers, existing subscribers and affiliates who want to know about our existing and future products and programs.
Lets run through a quick tour of the new site.
Become a Facebook Fan
First, make sure you become a Facebook Fan for our brand new Fanpage.  We are going to be posting regular updates and special deals/discounts for our Fans ONLY.
Want to Learn More About Our Products?
Many of our customers, always ask where they can go to find other products we have created.  Now you can check out "Our Products" and get a break down of each of the different products we have launched under our DigitalKickstart brand.
Each product we create is backed by our 24/7 support team and was created by our team of professional developers, designers and marketers.
Interested in Our Coaching Programs?

Our coaching programs have been specifically designed to help accelerate the growth of your online business.  With myself having almost 10 years of experience and other industry experts assisting, we have some of the best real-world training and coaching!
There are two different types of coaching programs at DigitalKickstart.
Group Coaching: Our Six Figure Mastermind is a group coach setting, where we hold weekly webinars, while also giving you access to a members area that provide a 12-week foundational training, a forum, Q&A and lots more.
Private Coaching:  Our 1-on-1 private coaching is a very limited coaching program of which I take 5 people each year to work with and help to grow their online business.
Want to Earn Commissions as an Affiliate?

Many of our customers end up being affiliates for us because of how much they love our products and programs.
We have a centralized affiliate system, where you will earn lifetime commissions for anyone you refer to our products.  This means that even if someone buys a different DK product you didn't promote, you will still earn credit for the sale for cookie-ing that visitor.
Start Promoting DK Products as an Affiliate!
We Would Love Your Feedback

As you can probably tell, I, along with our entire team are really looking forward to our new brand and direction we are headed.
We would love some feedback from our subscribers and visitors.
What do you think of the new site?  Any suggestions?